St Michael's fort was erected on rock hills approximately sixty meters above the sea level. It was where Sibenik's life began, a city mentioned for the first time in historical sources in 1066, during the reign of Croatian king Petar Kresimir IV.
Double ramparts, built at the beginning of the 15th century, stretch from St Michael's fort to the sea and end up with big Gothic door at the coastline. They were used by the fort's defenders to retreat in case of danger.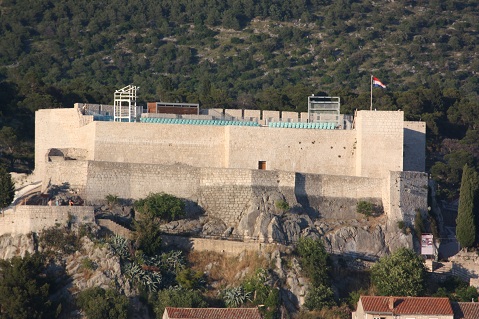 The project of revitalization of St Michael's fort was finished in 2014, which was financed by an EU pre-accession fund IPAIIIC – BRI, and was comprised by the fort reconstruction and the construction of the summer stage with 1077 seats. St Michael's fort thus becomes a recognizable cultural heritage monument accessible for visitors and a place which promotes cultural tourism with various cultural, musical and scenographic events that take place there.