Krka National Park (Croatian: Nacionalni park Krka) is one of the Croatian national parks, named after the river Krka that it encloses.
It is located along the middle-lower course of the
Krka River
in central
Dalmatia
, in Šibenik-Knin county, downstream
Miljevci
area, and just a few kilometers northeast of the city of
Šibenik
. It was formed to protect the Krka River and is intended primarily for scientific, cultural, educational, recreational, and tourism activities. It is the seventh
national park
in Croatia and was proclaimed a national park in 1985.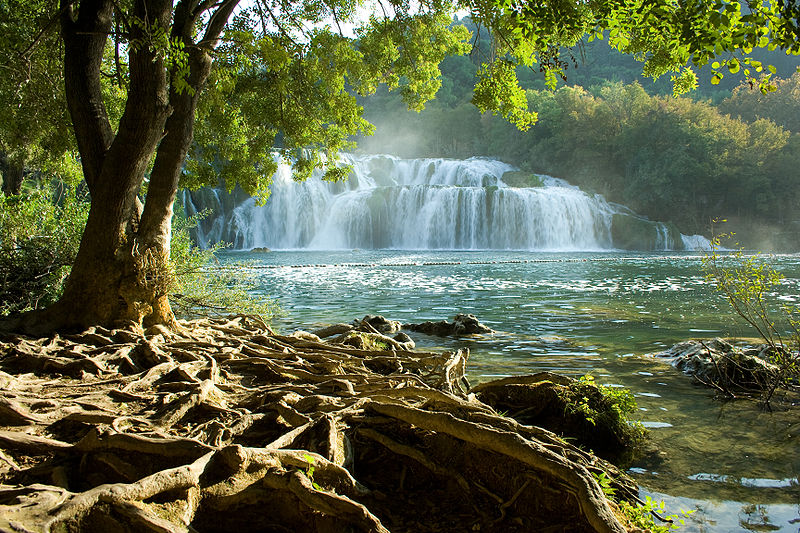 The Krka National Park is located entirely within the territory of Šibenik-Knin County and encompasses an area of 109 square kilometers along the Krka River: two kilometers downriver from Knin to Skradin and the lower part of the river Čikola. The Krka National Park is a spacious, largely unchanged region of exceptional and multifaceted natural value, and includes one or more preserved or insignificantly altered ecosystems.
Krka become national park oin 24. january 1985. yearh and become seventh national park in Croatian.

Skradinski buk is one of the most attractive parts of the park. It is a massive, clear, natural pool with high waterfalls at one end and cascades at the other, located in the Krka National Park in Croatia. It is the lowest of the three sets of waterfalls formed along the Krka river. In an area 400 m in length and 100 m in width there are 17 waterfalls and the total difference in height between the first and the last falls is 47.7 m. Due to the wealth and variety of geomorphological forms, vegetation, and the various effects caused by the play of light on the whirlpools, Skradinski buk is considered to be one of the most beautiful calcium carbonate waterfalls in Europe.[2]
The rate of flow is 43 m3 a second in winter, 18 m3 in summer, with an average of 55 cubic metres a second flowing down Skradinski buk annually. It is the largest travertine cascade system in Europe.
Along the entire park meets on a number of medieval fortifications.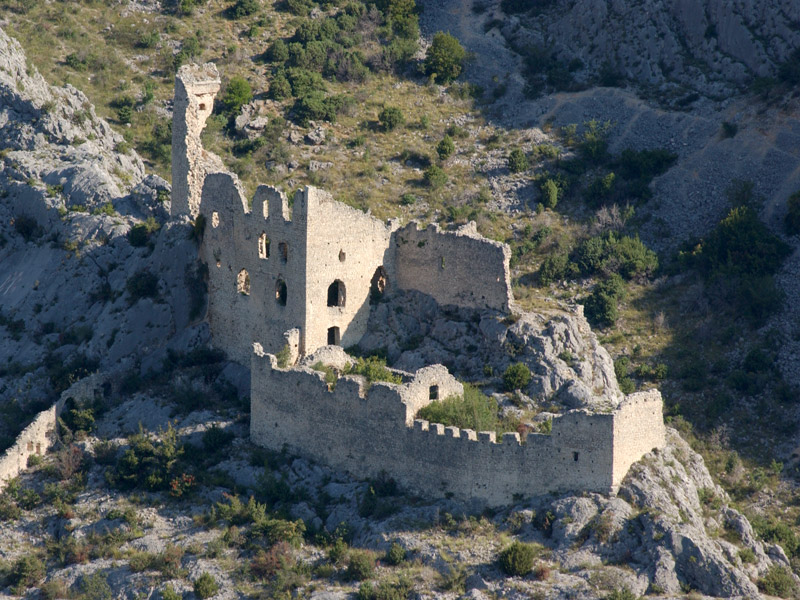 More on: www.npkrka.hr