The theatre tradition in Šibenik
started 130 years ago, on January 29, 1870
, when the theatre building was inaugurated. It makes the theatre, after the one in the town of Hvar on the island of the same name, the oldest theatre in Croatia. That's where the Croatian language was spoken and defended from those who wanted not only to conquer but to subjugate Šibenik and Dalmatia.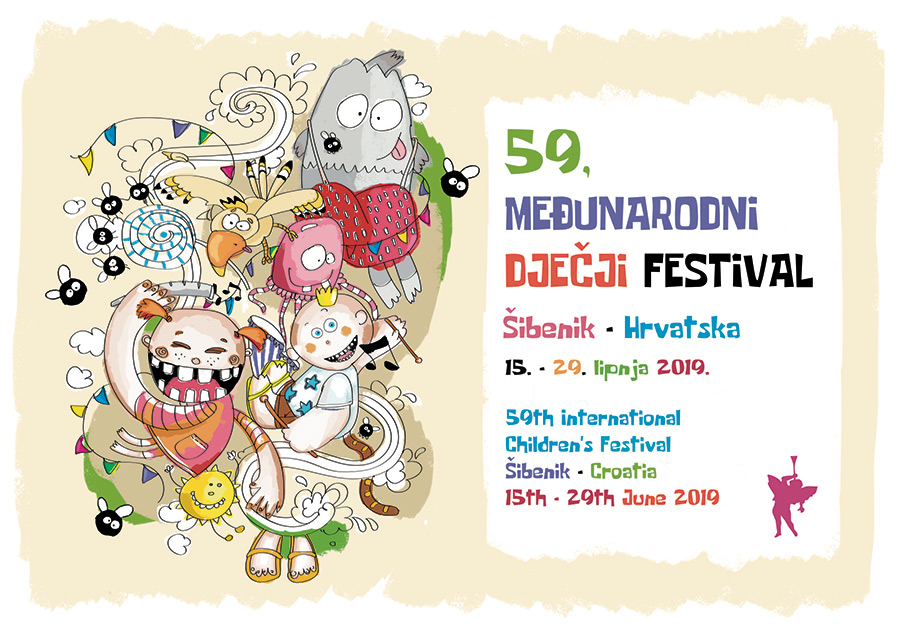 Nevertheless, the most distinctive trait of the cultural scene in Šibenik, and its trademark of a kind, is the International Children's Festival — internationally recognised Croatian cultural event, unique in the world for four decades. The first festival was held in 1958, the result of the initiative and efforts of several children arts enthusiasts, but it quickly turned into a big, complex, internationally important festival and stage mechanism, founded on three elements — children, the festival and the city. It is certainly a multidisciplinary multimedial cultural event, which not only displays but invites participation actively. It is a review of the best works for children as well as of the best works by children.

During the festival, Šibenik is the place where poets and children meet, where the open-air cinema on the stairs of the old town shows films for children, where there are workshops for journalism, sculpture, comics, film and video, architecture and building, poetry, painting, graphic design, information technologies, puppetry, music and dance. Various artistic forms bring together, in the streets and squares of Šibenik, representatives of the cultures of all continents, who have been contributing in creating a nobler, culturally enlightened person of today's global community.